Marine Reptile Conference 2020, Kimmeridge, Dorset
An evening with Mary Anning – the 'Mother of Palaeontology'
In a celebration of the wonderful scientific contributions of one of the greatest palaeontologists that ever lived, the evening will commence with a talk Mary Anning – Palaeontologist Extraordinaire by Dr Dean Lomax, followed by a screening of the short film Mary Anning by Natashia Mattocks. Set in 1830, the film tells the story of one of the UK's first prolific fossil hunters and her quest to make ground-breaking scientific discoveries against all odds. Finally, we will be joined by a representative of the group Mary Anning Rocks, who will give us a short introduction about their campaign to erect a statue of Mary Anning in Dorset.
The event will take place at the Rex Cinema, Wareham, on 30th September. Doors open (as does the bar!) at 6.30pm, with the talk starting at 7.30pm.
Please note- The date is TBC due to the postponement of the conference from May to September.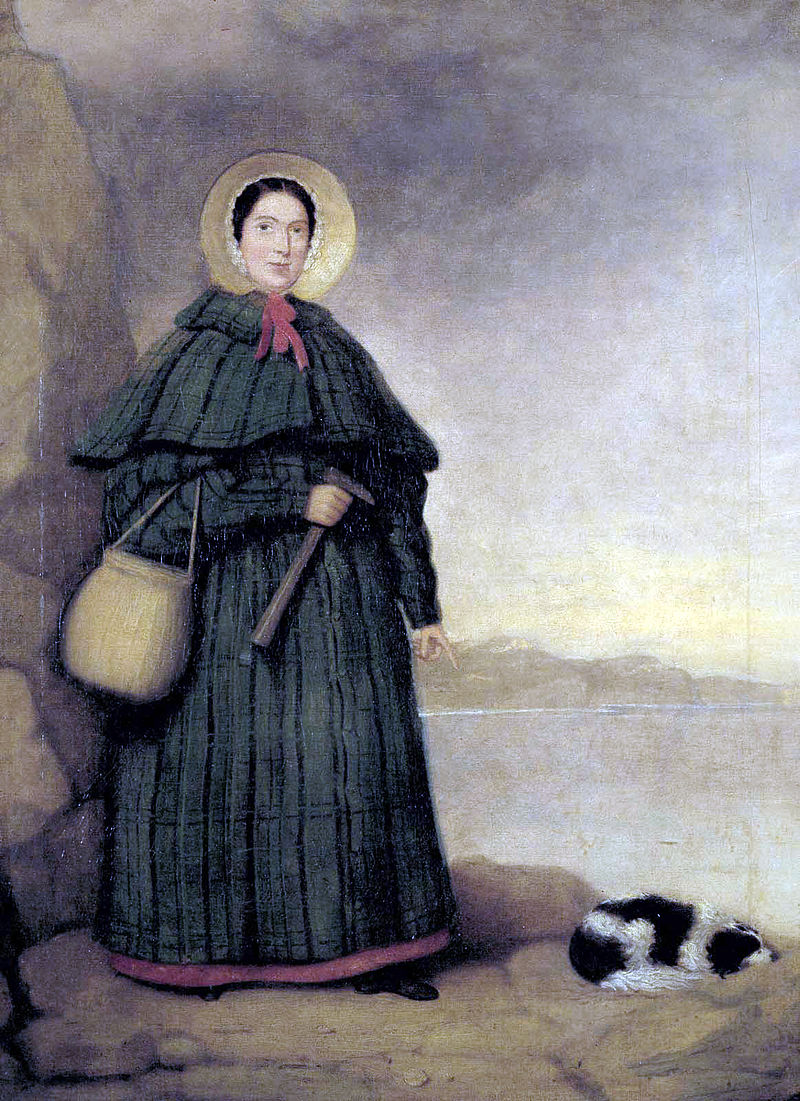 Mary Anning – Palaeontologist Extraordinaire
This talk will be presented by Dr Dean Lomax, author of 'Dinosaurs of the British Isles'. Lyme Regis is a small, coastal town in Dorset, England and a place synonymous with fossils and Mary Anning (1799–1847). Through her remarkable discoveries, from the first ichthyosaurs and plesiosaurs brought to the attention of science, to the first British pterosaur and even fossilised faeces (coprolites), Miss Anning placed Lyme Regis, and at large Britain, on the world map for palaeontology. We are familiar with Mary's story, that 'she sold seashells by the seashore', but how did she do this, why did she do it and what obstacles did she overcome? These aspects of her life are often overlooked or misconstrued. Not only was Mary a working class woman in late Georgian – early Victorian England but, among many other things, was even falsely accused of creating forgeries. Yet even to this day her discoveries continue to form the basis of scientific studies. Dean Lomax has spent the past decade studying ichthyosaurs, especially those collected by Mary, and they have revealed a wealth of new information. Mary was a fossil expert and critical thinker – a pioneering palaeontologist making waves on the southwest coast.
Dr Dean Lomax - Biography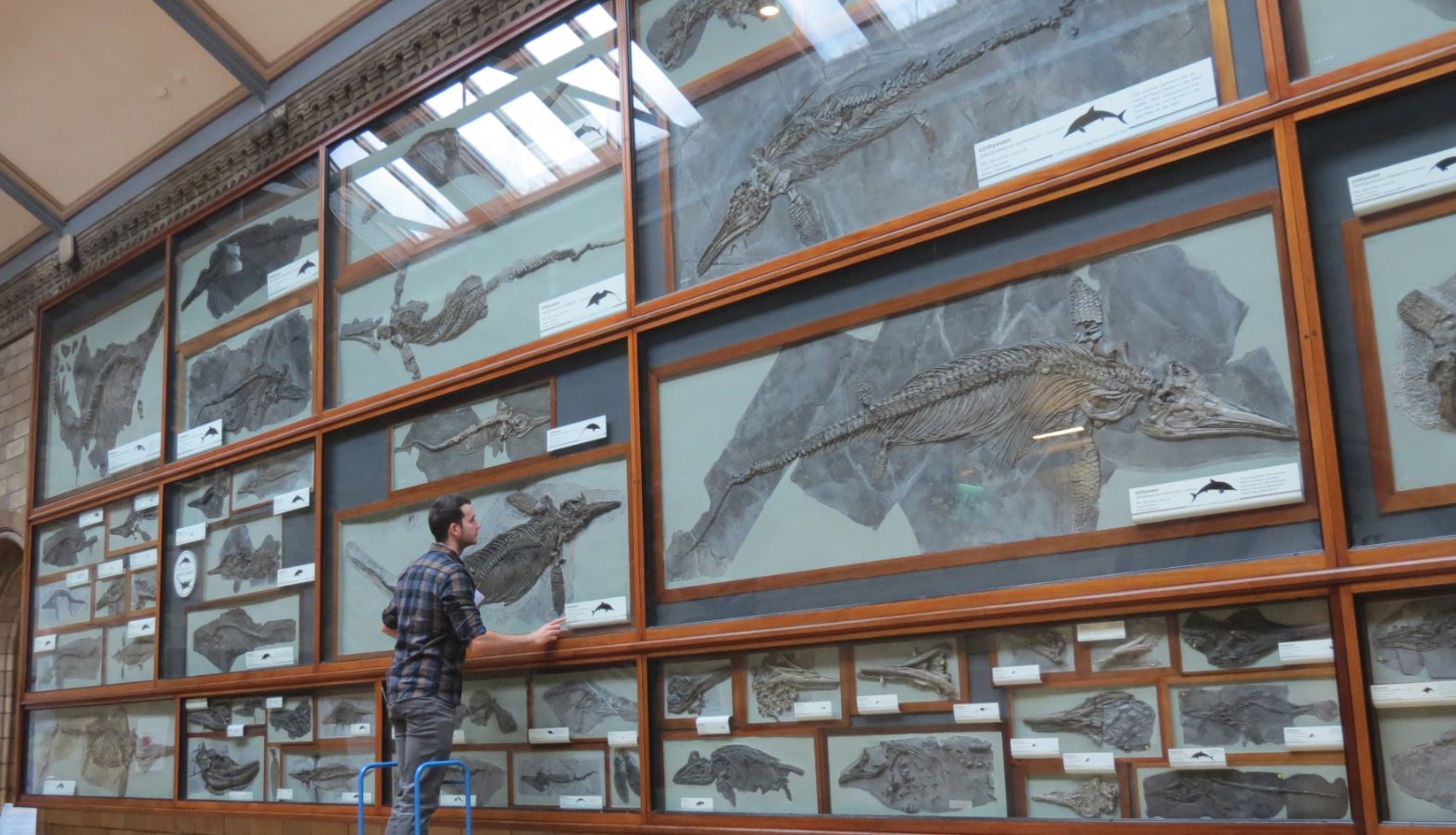 Dr Dean Lomax is a multi-award-winning palaeontologist, author and presenter. Travelling around the world, he works on many fascinating projects from excavating dinosaurs, to discovering and naming new species, and even winning the Gregor Mendel Gold Medal Award for excellence in science. Passionate about communicating palaeontology with the public, Dean appears regularly on television as an expert and presenter, including for the primetime series Dinosaur Britain. He has written several books, more than 40 academic papers and many popular articles and is a leading authority on ichthyosaurs. Dean is a Visiting Scientist at The University of Manchester, and a patron of both the UK Association of Fossil Hunters (UKAFH), and Mary Anning Rocks.
Mary Anning – Short Film by Natashia Mattocks
This 21 minute film was written and directed by Natashia Mattocks. In the film, it is 1830 and the scientific world is closed to women. Mary, a prolific but destitute fossil hunter has recently made another significant discovery on the Jurassic Coast. Fuelled by passion and frustration, she intensifies her work on the dangerous cliffs to seek the recognition she deserves. Based on real life events, Mary Anning is the story of one woman's quest to make ground-breaking discoveries against all odds.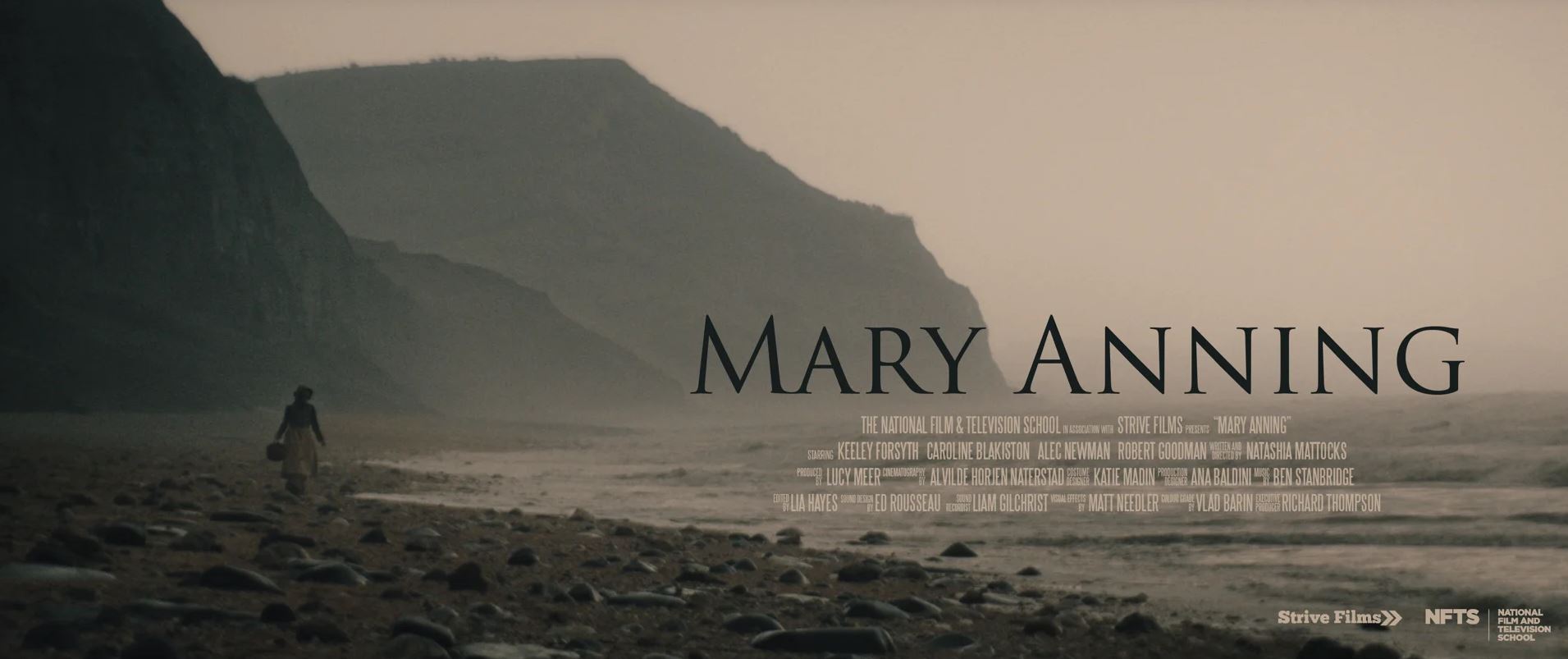 Mary Anning Rocks
After the film, the group Mary Anning Rocks will give a short introduction to their campaign, inspired by a fossil-mad Dorset school girl called Evie, to erect a statue to her hero Mary Anning.
They are planning to raise the money needed to commission this statue via People Power, launching a crowdfunder page as soon as they have enough pledges.
They would love people to be a part of this innovative way of helping to recognise Mary Anning's remarkable achievements. Mary Anning Rocks is on Facebook, Twitter, and Instagram.
The Venue
The event will take place at the Rex Cinemain Wareham, Dorset.
Address: 14 West Street, Wareham, Dorset, BH20 4JX.
Date: 30th September 2020
Please note- The date is TBC due to the postponement of the conference from May to September.
Time: Doors open at 6.30pm. The talk starts at 7.30pm
Catering: The Rex Cinema bar sells beer, spirits, wine, soft drinks, tea, coffee, crisps, nuts and locally made ice cream. There are plenty of cafes and restaurants nearby.
Website: http://www.therex.co.uk/
If you would like to join us for An evening with Mary Anning – the 'Mother of Palaeontology', please ensure you tick the relevant box on the booking form when you register for the conference. If you have already registered and would like to book a place on the Mary Anning evening retrospectively, please contact us at [email protected]